Allissa's Holiday Gift Guide
Because the massage situation is so uncertain, I've decided to no longer sell gift certificates. I know many of you love supporting small businesses, so I put together a list of my favorite woman-owned small businesses where you can feel great about spending your cash and get wonderful gifts for everyone on your list.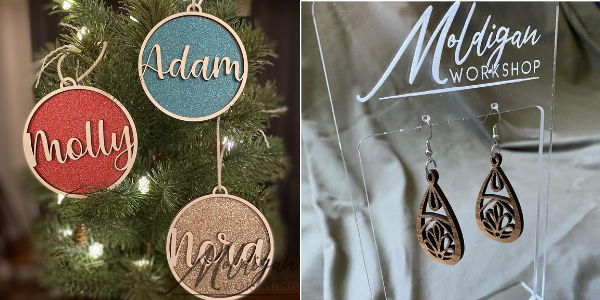 Molly is a fellow massage therapist and also makes gorgeous jewelry, Christmas ornaments (customized, too!) and a whole bunch of other neat goods. She custom-made the cake topper for my stepdaughter's wedding this fall!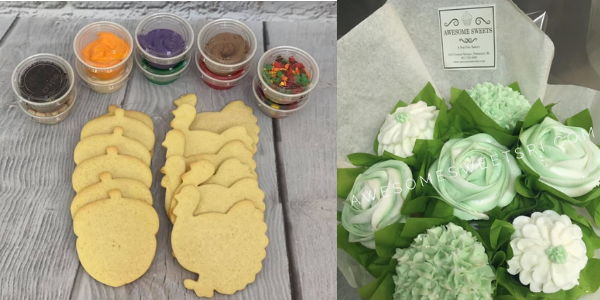 Susan is an old friend who owns a totally nut-free bakery in Pawtucket that can handle all your cake, cookie, pie and chocolate needs. And her cookie and cupcake decorating kits are super fun (and a great gift to leave at a family's doorstep if you're being extra COVID-careful for the holidays!)
If you have friends or family with nut allergies you know how stressful it can be to sure what you give and serve is safe and and inclusive. Awesome Sweets solves that problem. (When I refer to Susan as an old friend, I mean that literally. We met in the1st grade, spent the bulk of our childhoods together and our parents still hang out.)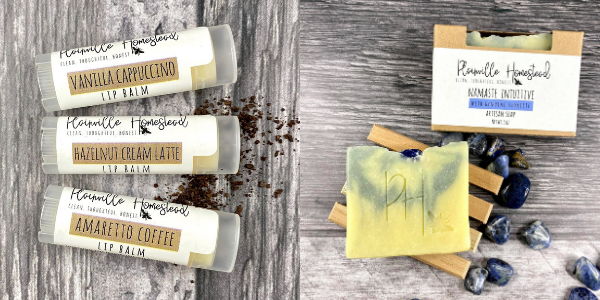 Pam makes lip balms, soaps, scrubs and all kinds of goodies and is based in Plainville. (If you got one of my 'business anniversary' gift bags, you got a lip balm!) I love the Namaste Crystal Artisan Soap series, each bar is hand cut and has a coordinating crystal hiding inside. Pam cares about quality ingredients, sustainability and social justice. Beard care, artisan soaps, entirely delightful perfume oils all make great stocking stuffers and gifts!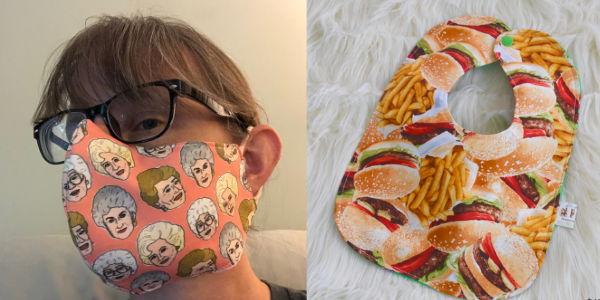 If you know a baby and/or have a face, check out Fawn Over Me. Christine is based in Worcester makes beautiful and fun quilts, bibs and teething rings and has expanded to include masks in 4 sizes so your whole family can look safe and stylish. I've got masks in a vegetable print and Golden Girls print, the kids have manatees and vintage cassette tape prints and Walt has some very classy mer-men. Anyhow, check out the Etsy shop, and get your face or your favorite baby some goods.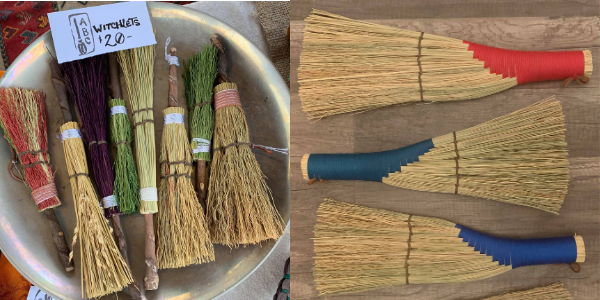 Functional art, my friends. I love it. Amelia is a friend from high school who now makes Appalachian/Shaker style brooms, with a bit of flair! I've got a gorgeous broom hanging in my dining room for quick sweeps, and I've got my eye on a hearth broom, a hand broom for Walt's workshop, and maybe a little witchlet because they're just so darn cute (and useful!)
Go forth and shop!